DOC
®

High-Rise Hoisting System
Move materials from truck to floor without slowing down the tower crane or elevators.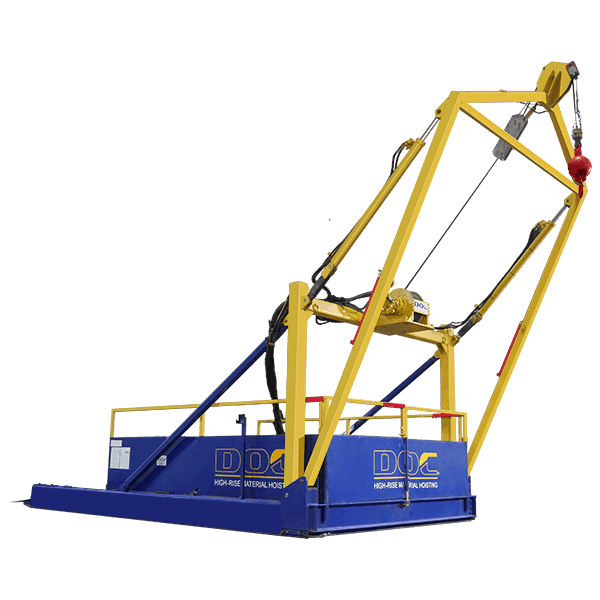 Keep the tower crane on-task and finish the project faster.
It's no secret; when the tower crane stays on-task building the structure taller, you'll finish the project faster. Contractors using a DOC® Hoisting System are able to move more material than an elevator without slowing down the tower crane. Less demand for the elevator means less waiting and increased productivity.
Our DOC® Material Hoists are capable of hoisting 8,000lbs of bulky materials that normally wouldn't fit inside an elevator. An extendable jib allows the DOC® Material Hoist to extend outward from the building, making it possible to move very large materials like curtainwall and pipe directly off the truck, straight to the floor.
All trades can benefit by using the DOC® Material Hoist to move their materials. No NCCCO Crane Certification is required to operate the Hoist.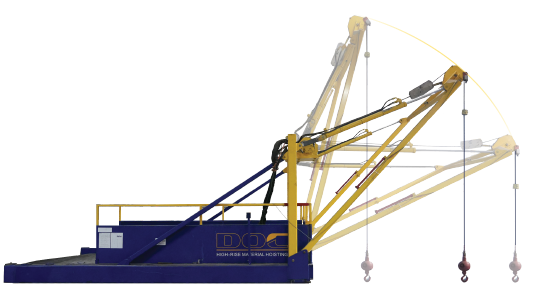 Unload extra-long materials from the truck and deliver directly to floors, without slowing down the tower crane or elevators.
When large materials are being unloaded and delivered into the building by a dedicated Material Hoisting System, the tower crane can focus solely on erecting and completing the structure.  The DOC® Material Hoist features an extendable luffing boom, capable of handling extra-long materials like curtainwall, pipe, reshoring, and bulk drywall.
DOC solves many classic problems that add delays to high-rise construction projects:
Is your tower crane always running behind schedule?
Adding a DOC Hoisting System to your project allows sub-contractors to unload and deliver their own materials without taking time away from the tower crane.
Are your sub-contractors resorting to using the elevator to move their materials?
When the tower crane misses a pick time for materials, sub-contractors often resort to moving their materials in the elevator, adding wait time and slowing the elevator to a crawl.  With a DOC Material Hoist moving all of the materials, elevators can move people, improving productivity throughout the workforce.
Are you racking up significant overtime costs moving materials after-hours and on weekends?
When demand for the elevator and tower crane is high, many resort to moving materials during off-hours.  Keep overtime costs in check by adding a separate Material Hoisting System that can move materials during regular job site hours.
Do you have a tight job site or limited lay-down area for materials?
By unloading materials themselves, contractors using a DOC Hoist don't need a staging area to store materials until they are delivered.  The DOC Material Hoist can unload materials directly from the truck without touching the ground.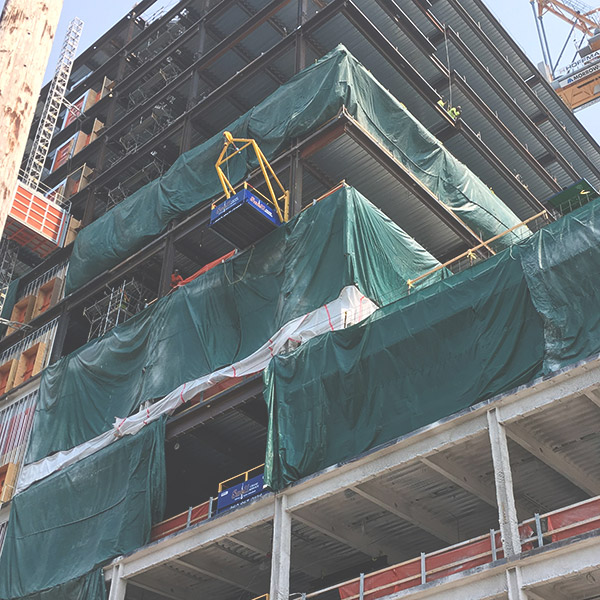 Stay ahead of demand and make the most of your DOC Hoisting System with our innovative hoisting accessories.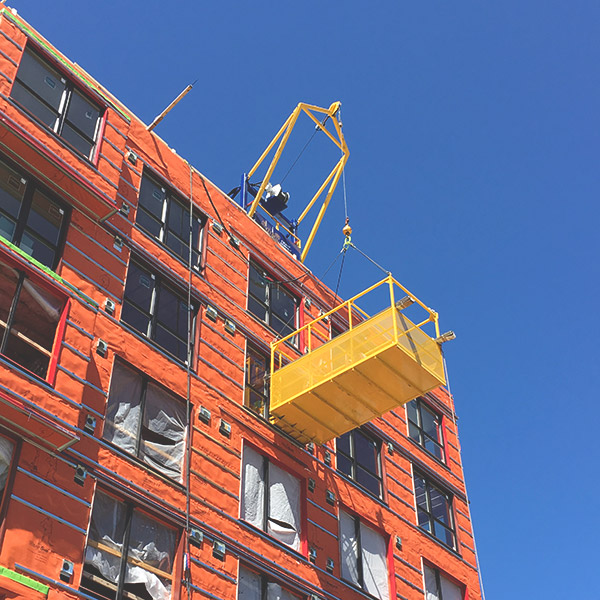 Material Basket
The DOC® Material Basket is the perfect solution for projects with limited access or no elevator.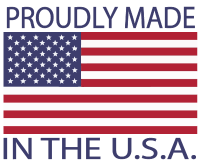 Union-made in the U.S.A.
DOC products are built with quality steel and precision right here in the USA, and are backed by a service and support team built to match.
Ready to supercharge your high-rise construction project?
Just provide us with a few details to get started…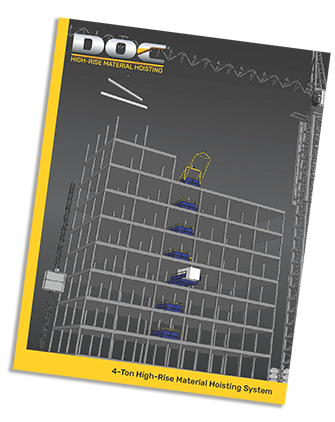 Download the DOC® Brochure
Our PDF brochure contains key features of the full line of DOC hoisting products, and includes detailed engineering specifications to go over with your team.