High-Rise
Material Handling
Made Easy
High-Rise Construction Hoists and Platforms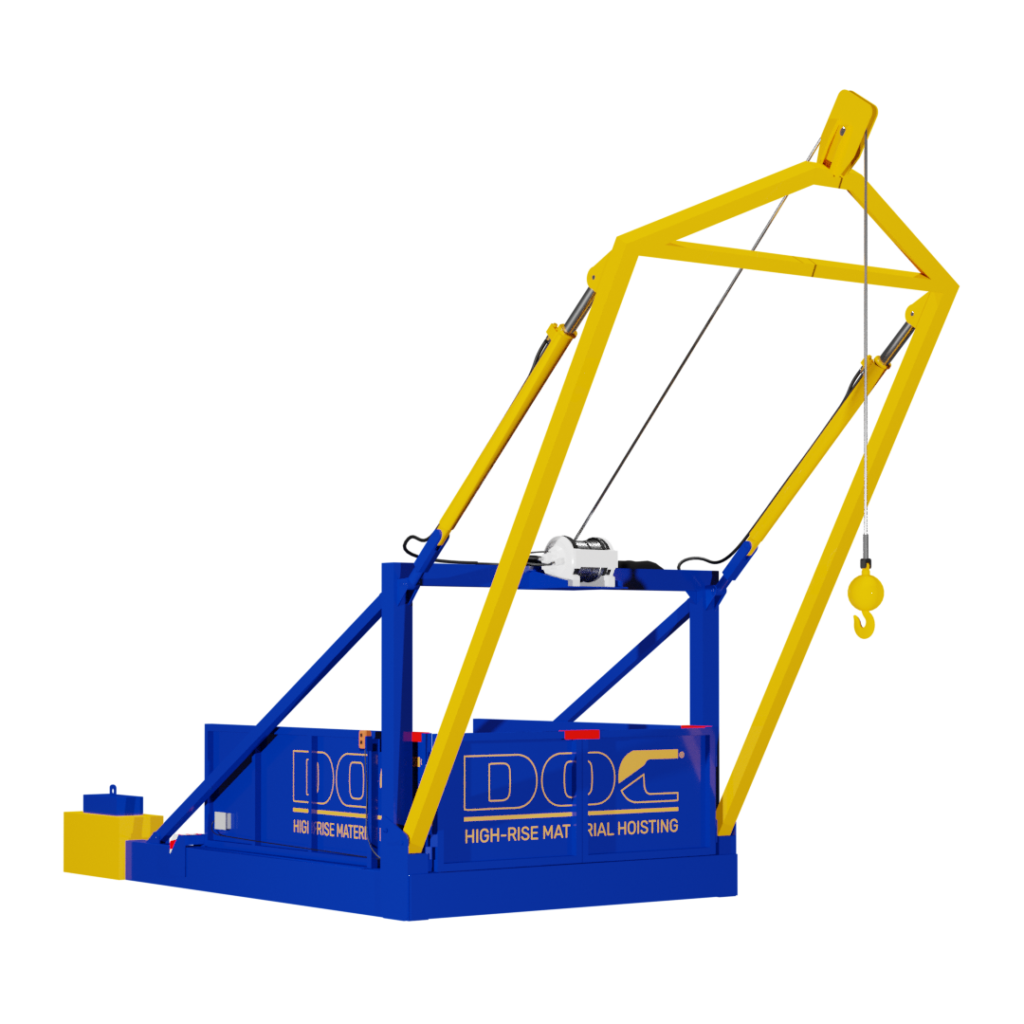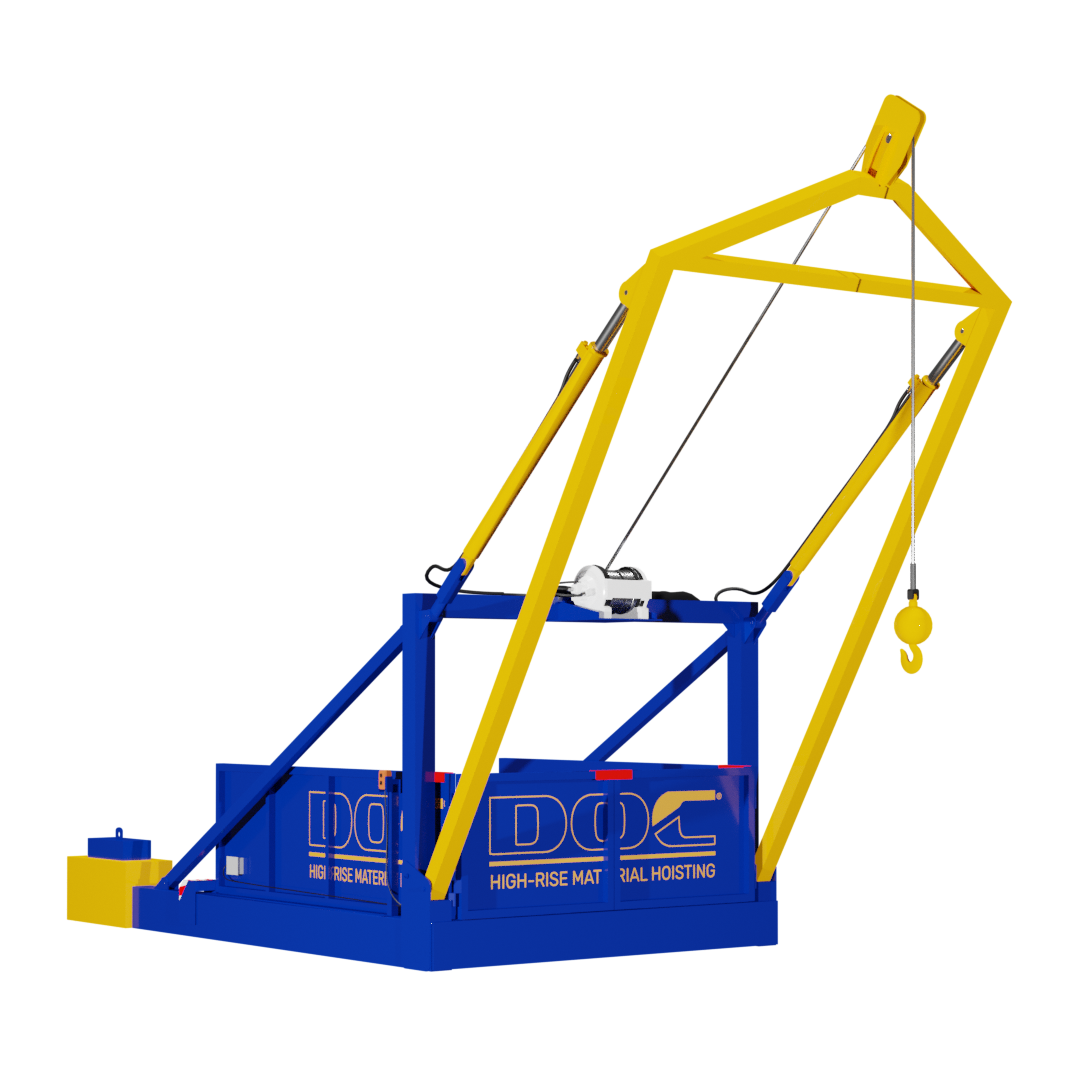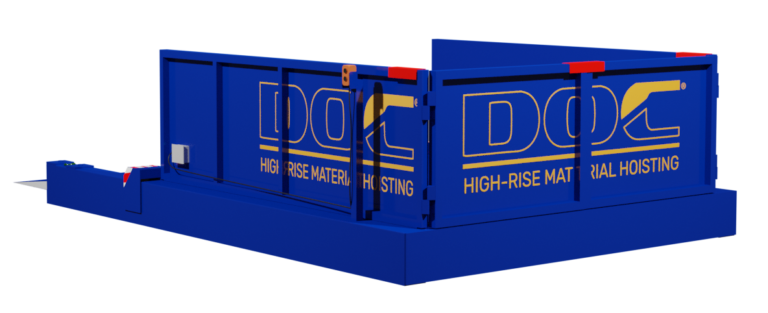 DOC&reg LOADING DECK
NOW AVAILABLE FOR PURCHASE!
High-rise contractors using DOC® to move materials instead of the elevators can save hundreds of thousands of dollars on labor costs over the course of the project.
Move materials throughout a building without slowing down the elevator or tower crane.
Our complete material hoisting systems take the load off tower cranes and elevators, resulting in earlier completion and lower labor costs compared to alternative methods.
The DOC Material Hoist can be used to supply a steady stream of materials from truck to floor, without slowing down the crane or clogging the elevator.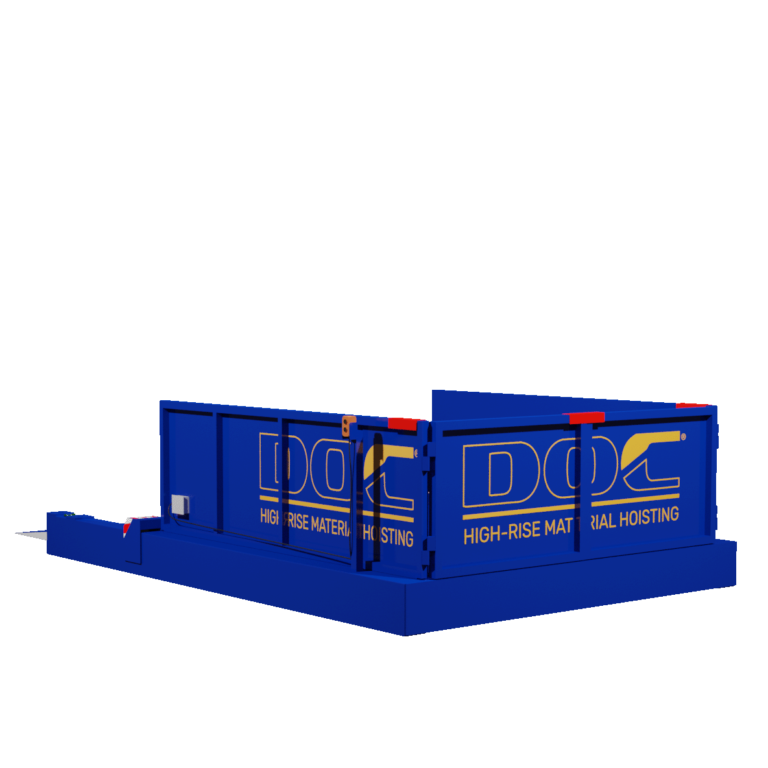 DOC® Loading Decks
Easy to move, easy to set up. DOC® Loading Decks make the whole job site run faster.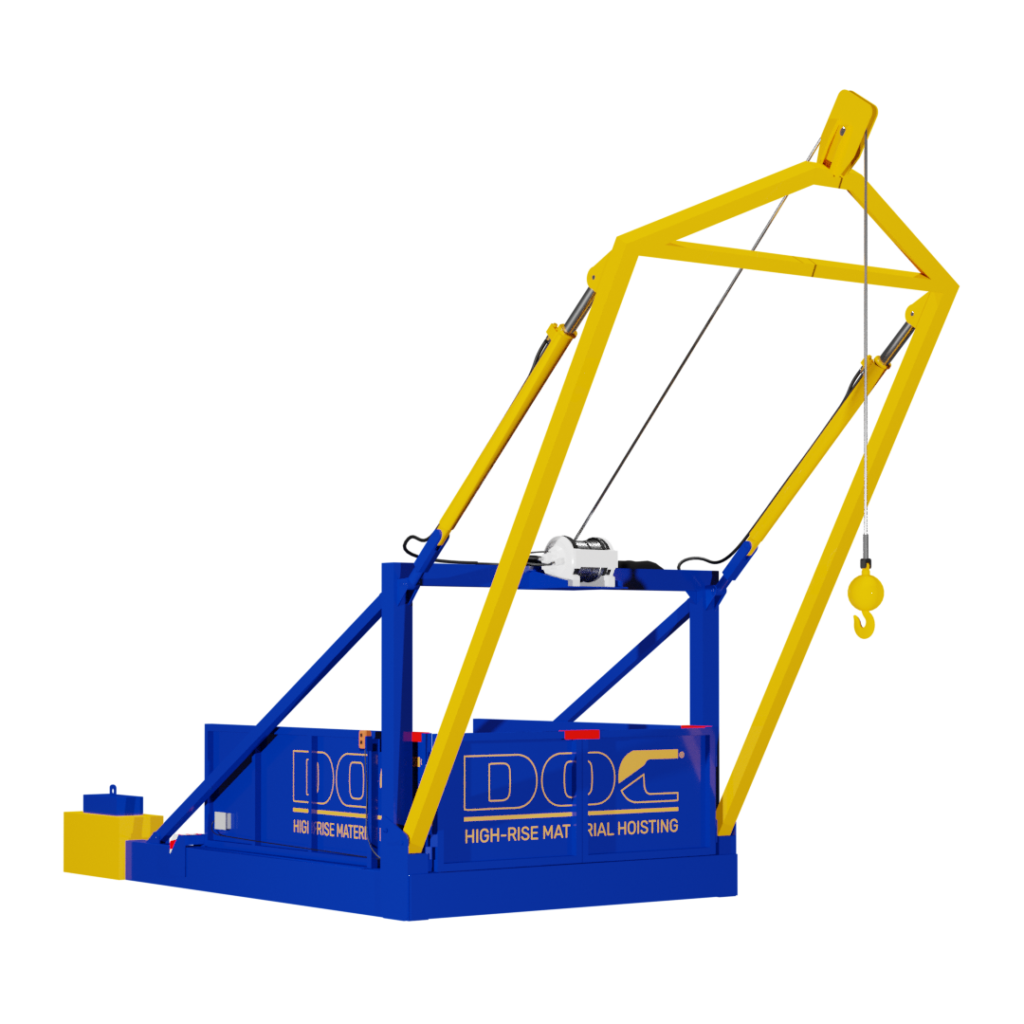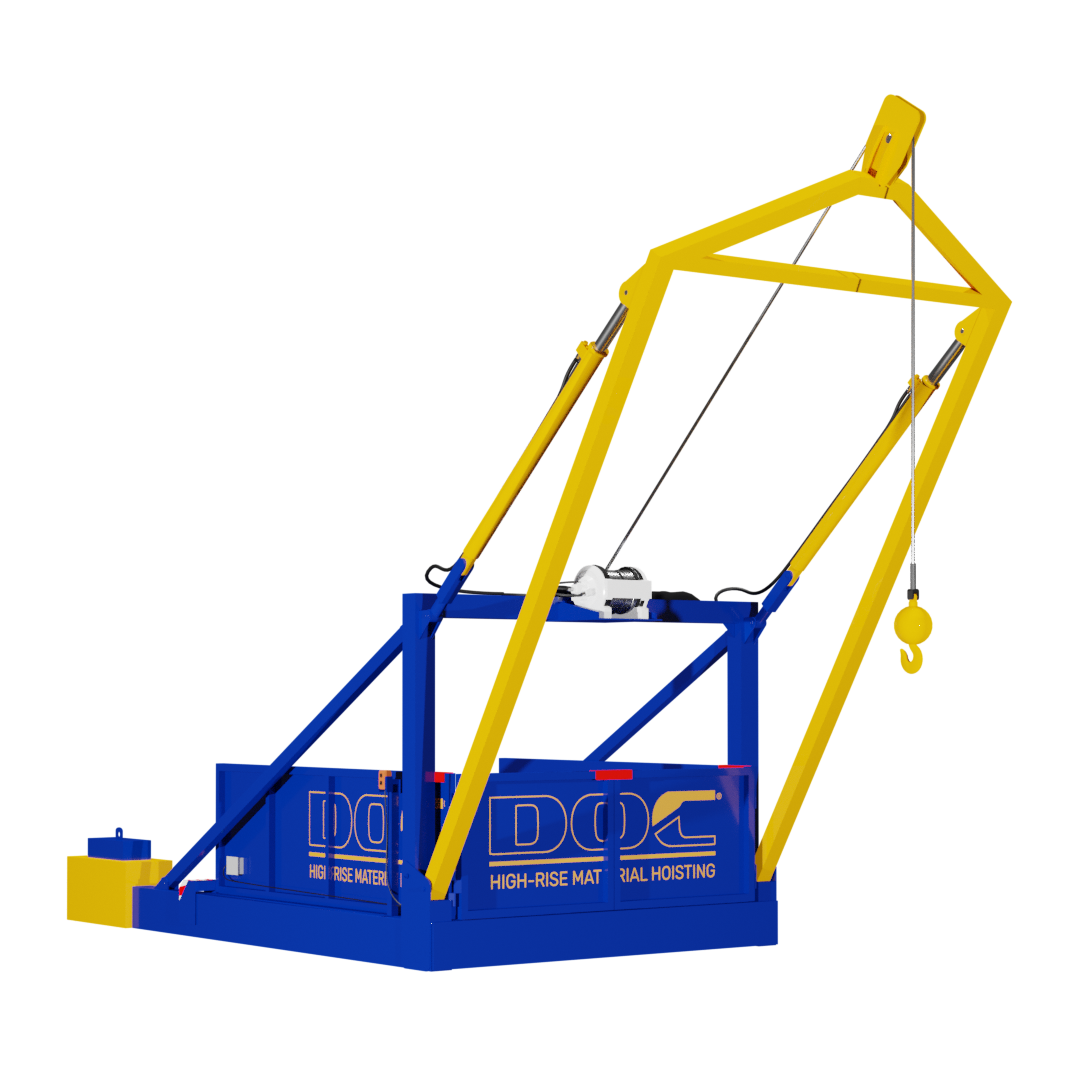 DOC® Material Hoist
Move materials without a Tower Crane or elevator and speed up the entire job site.
The benefits of adding a DOC® Material Hoisting System are hard to ignore: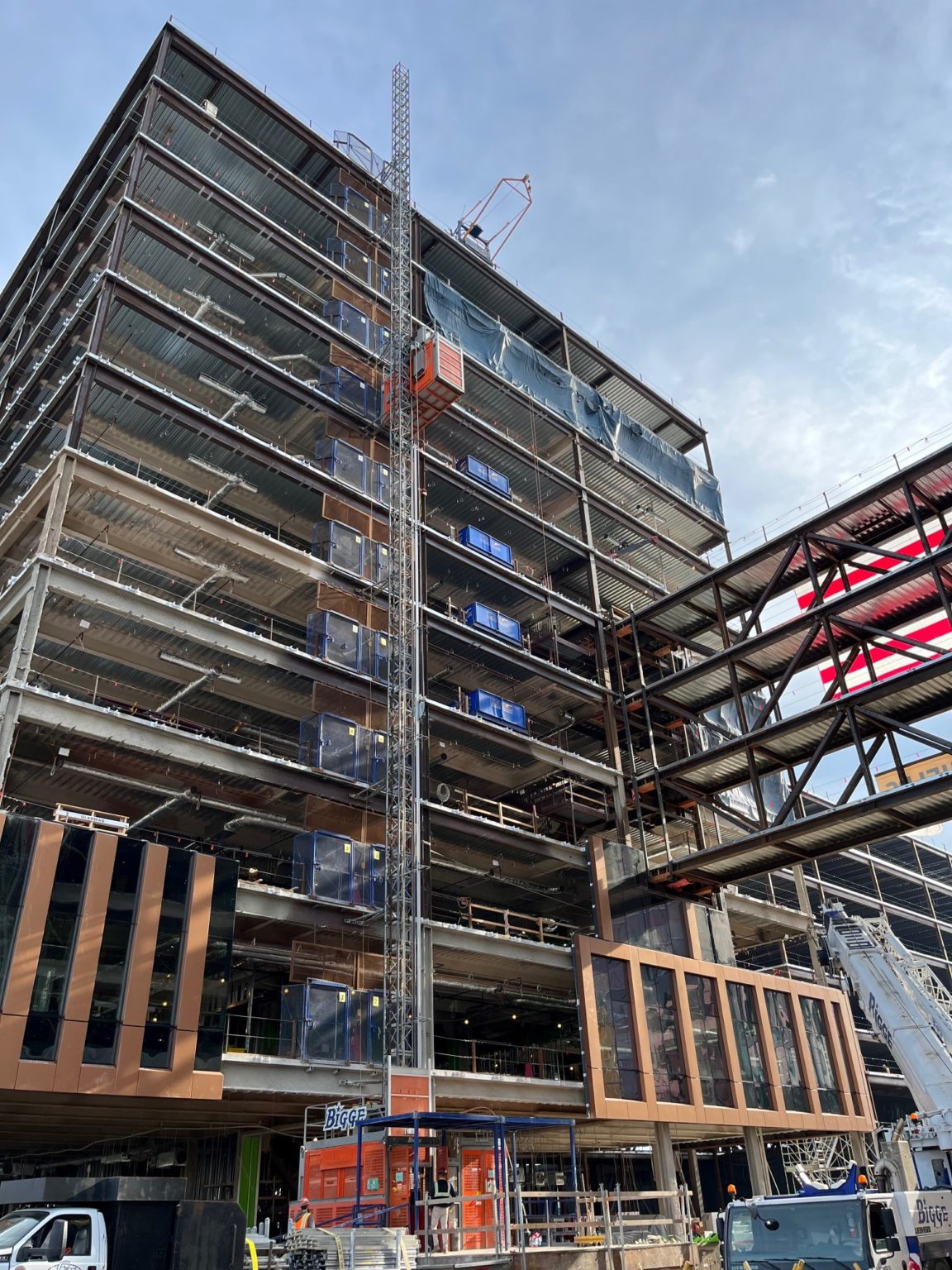 "
The DOC
®
is awesome. It cuts time off of tower crane and construction elevators, and it allows for quick bulk deliveries into and out of the building."
Are contractors loading materials in elevators?
Let contractors unload their materials right off the trucks without the hassle of hand-loading materials into elevators, and save considerable labor and overtime costs.
Are you missing project deadlines and milestones?
When the tower crane is busy, many choose to move materials after-hours or on weekends to stay on schedule. Save considerable costs and speed up timelines by moving materials during normal jobsite hours.
How do I know that a DOC system is right for my project?
We've designed our hoisting systems to fit most types of high-rise construction projects.  Steel, concrete or wood-framed, new build or renovation, our hoist can be installed in most construction and building types.
We manufacture our equipment using quality steel and components right here in the USA, with a Service and Support team built to match.  Give us a call to speak with a DOC representative today.
Ready to supercharge your high-rise construction project?
Just provide us with a few details to get started…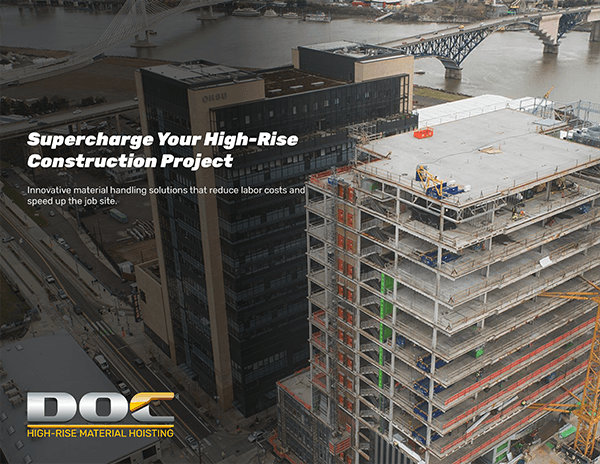 Download the DOC® Brochure
Our PDF brochure contains key features of the full line of DOC hoisting products, and includes detailed engineering specifications to go over with your team.